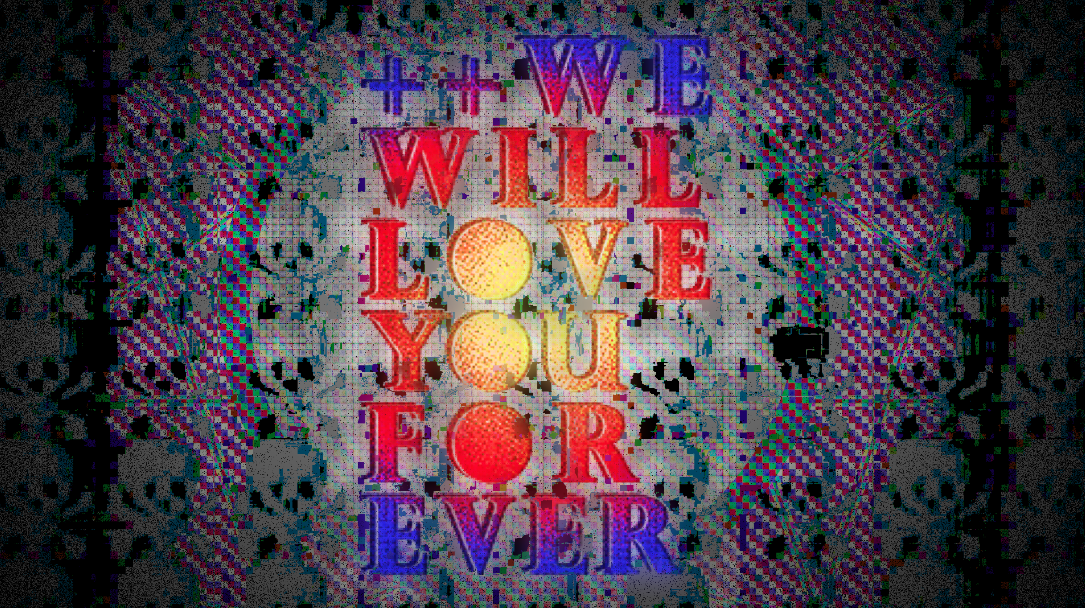 ++ We Will Love You Forever
A downloadable VR artwork
++ We Will Love You For Ever is an experimental virtual reality artwork, and while it offers opportunity for interaction, calling this a "game" goes too far. This is a disappointment simulator, a best-artist-ever-all-the-time simulator, a hospice simulator. The 10-15 minute experience speaks to the art making process, impostor syndrome, decay, archives on the Moon, and a persistent exile. It's a real cheerful thing.

=== NOTE ===
This will be the first VR artwork accepted into the Video Data Bank's public catalog and will be available through that outlet beginning in late 2017.
Note:

A very small percentage of people may experience a seizure when exposed to certain visual images, including flashing lights or visual patterns. Even people who have no history of seizures or epilepsy may have an undiagnosed condition that can cause these "photosensitive epileptic seizures" while watching video games.

These seizures may have a variety of symptoms, including lightheadedness, altered vision, eye or face twitching, jerking or shaking of arms or legs, disorientation, confusion, or momentary loss of awareness. Seizures may also cause loss of consciousness or convulsions that can lead to injury from falling down or striking nearby objects.

Immediately stop viewing and consult a doctor if you experience any of these symptoms. Parents should watch for or ask their children about the above symptoms. Children and teenagers are more likely than adults to experience these seizures.

Credit: https://en.wikipedia.org/wiki/Template:Seizure_warning#:~:text=A%20very%20small%20percentage%20of,seizures%22%20while%20watching%20video%20games.